Using the .html file we sent you in your e-mail, follow the instructions below:

This tutorial shows you how to set up an .html document as your signature at the bottom of your e-mails in Microsoft Outlook. While this tutorial focuses on Microsoft Outlook 2003 these are similar in other email programs (older and newer).
First, save the .html file that we emailed you onto your computer in "My Documents" or on your Desktop.
In Microsoft Outlook, select Tools > Options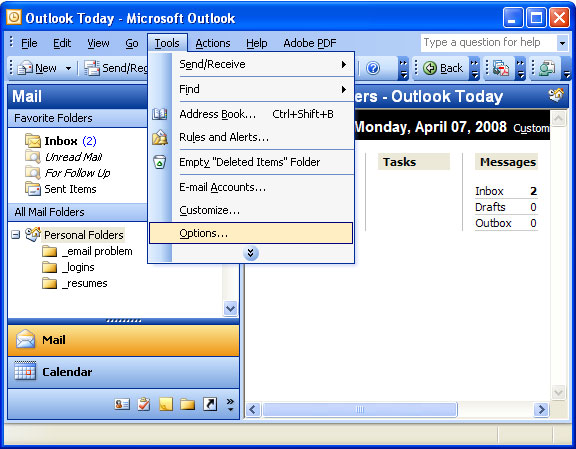 Click on the Mail Format tab on top
Then in the bottom section under "Signatures", select your email in the drop down menu, then click on Signatures...
Click on New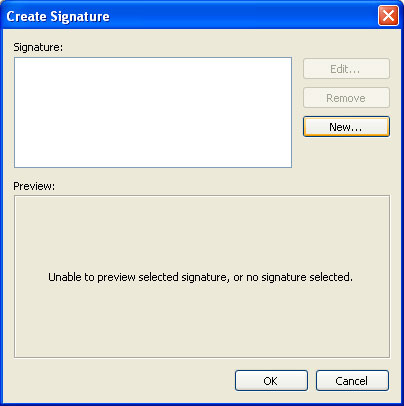 Enter a name for your signature such as "My Signature" or "Amy - CMC Signature"
Then Select the button for "Use this file as a template" and click Browse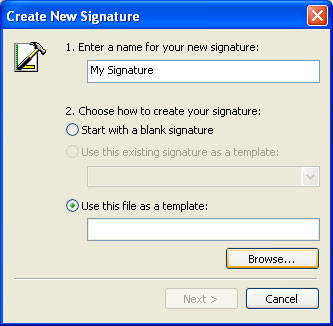 Now find and select the file in the location you saved it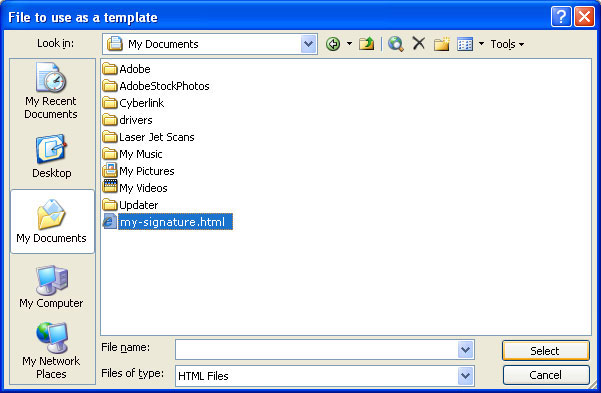 You will now see a small preview of what your signature will look like. Make sure it looks okay and click Finish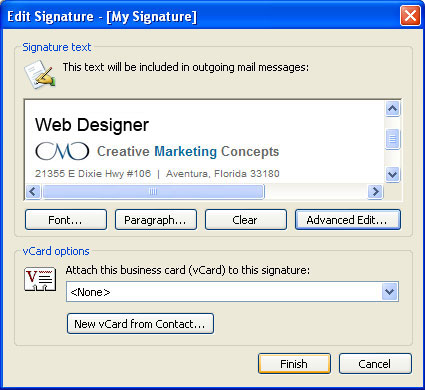 Now make sure you have your signature set up for "New messages." Then click OK.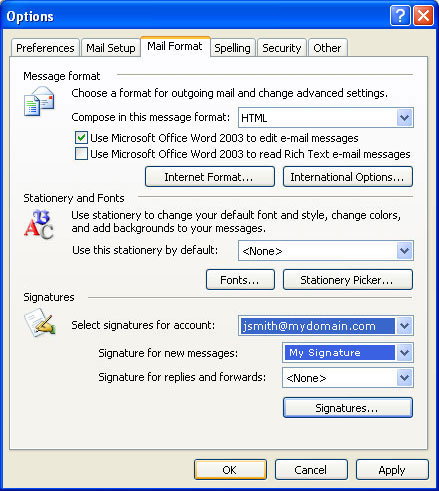 You're all set up. Try to e-mail someone and make sure it works!